Phase 2A Construction (Work Packages)
Construction is underway to upgrade roads and build dedicated lanes, stations and non-motorised transport facilities
Construction is being implemented in various work packages along the Phase 2A footprint for the massive, multi-year undertaking to bring dignified, quality public transport for tens of thousands of people and for future generations to come.
This is part of a substantial upgrading of roads and provision of infrastructure for dedicated lanes and stations along the corridor, dedicated, wider pavements for pedestrians and cyclists, universal access measures for special needs such as wheelchairs, prams and bicycles, improved lighting and upgrades to roads and intersections to ease congestion for general traffic, and landscaping to uplift areas.
Preparation for a major depot site to serve Mitchells Plain and Khayelitsha services has also commenced.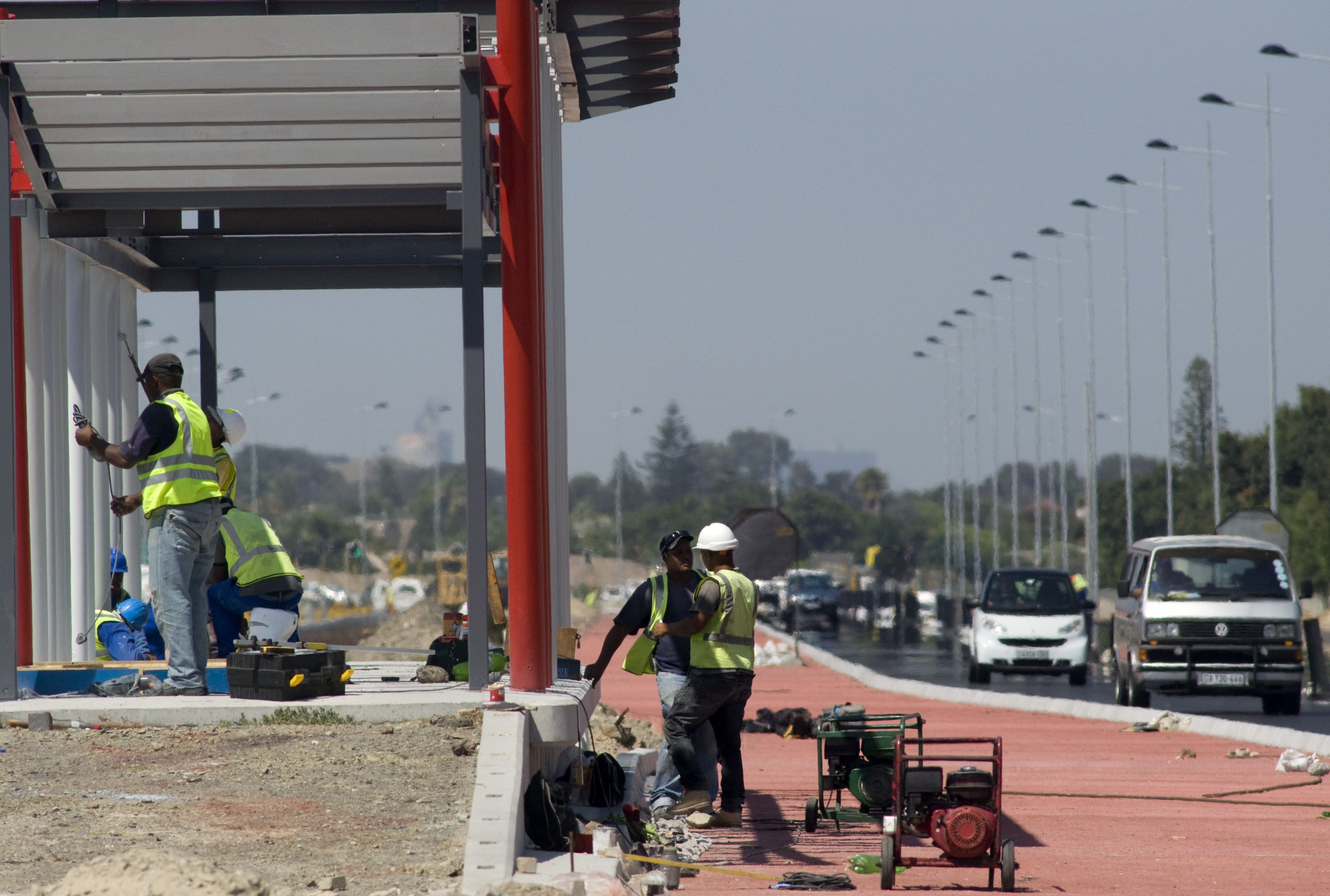 The map below gives an overview of the different construction work packages. Use the menu below the map to find out more about construction work packages that are underway or complete.
Sign up for Phase 2A project updates and alerts