Late-night services on most routes are temporarily cancelled from 1 March 2021. More info here
The Airport and Table Mountain services remain suspended and all stations are operating except for Airport, Neptune and Grey.
If you need to travel, you MUST wear a face mask properly and follow the advice to stay safe.
PROTECT YOURSELF AND OTHERS
Do not travel if you are older than 60 years, have health issues or if you are sick. If you must travel, follow these measures:

Wash your hands with soap and water for 20 seconds or use hand sanitiser, before and after travelling.
Avoid contact with others

Stay 2 metres away from other people, don't touch your face or common surfaces, and cough and sneeze into a tissue or your elbow.

You must use a face mask to cover your mouth and nose when travelling, and remember to also follow other good hygiene practices.

MyCiTi is a card-based system. Get your myconnect card from station kiosks and participating retailers.

Load a Mover package on your card and pay as you go, or try one of our unlimited travel packages.

Tap your card against the validator when you start and end your journey to automatically pay your fare.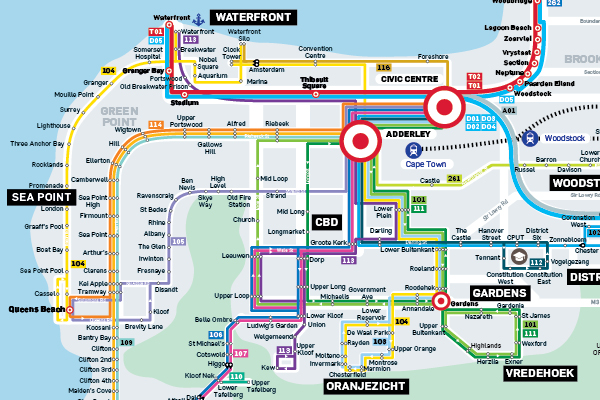 Buses run from Atlantis in the north to Hout Bay in the south, and from Sea Point in the west to Khayelitsha in the east.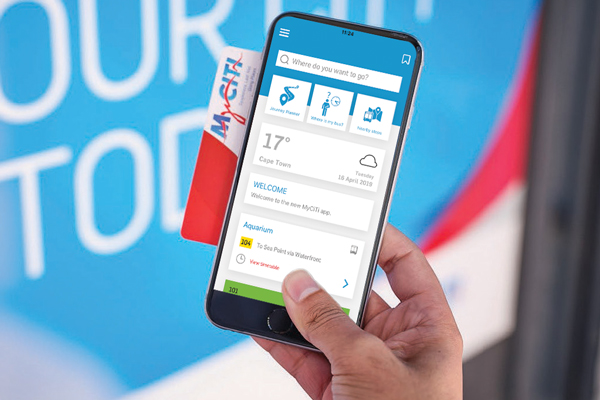 Use our handy trip planner to find the best routes and buses to get you where you need to be, without the effort.
Temporary cancellation of late-night services due to Covid-19
19 February 2021
Late-night services are temporarily cancelled on most routes from 1 March 2021 due to low demand. Please take note of new times for the last bus on your route. Thanks for avoiding non-essential travel and please stay safe
Read More
MyCiTi Fare Change - 1 July 2020
01 July 2020
The MyCiTi fares are reviewed each year as part of the City of Cape Town's annual budget process. During these uncertain times, we are keeping fares as low as possible. As of 1 July 2020, most costs will remain unchanged or be reduced to make it easier for you to access convenient, affordable transport.
Read More