MyCiTi is a card-based system. Get your myconnect card from station kiosks and participating retailers.

Load a Mover package on your card and pay as you go, or try one of our unlimited travel packages.

Tap your card against the validator when you start and end your journey to automatically pay your fare.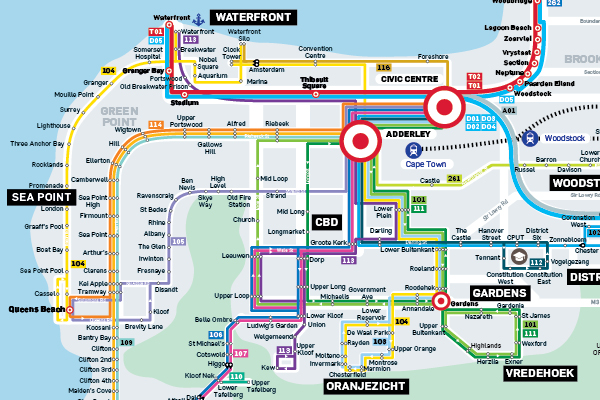 Buses run from Atlantis in the north to Hout Bay in the south, and from Sea Point in the west to Khayelitsha in the east.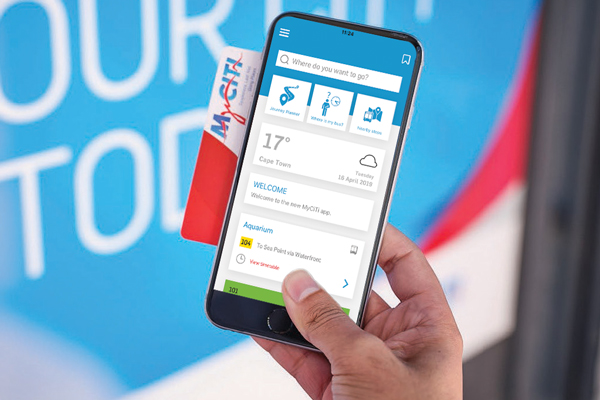 Use our handy trip planner to find the best routes and buses to get you where you need to be, without the effort.
Service improvements on the way
18 May 2022
Service improvements on 28 May include major timetable improvements to routes 101, 111, 103, 104, 261 and T03. Route 116 will also be removed and replaced with route 104, which will terminate at Civic Centre station and no longer serve Adderley station or the inner city, Gardens and Oranjezicht areas.
Read More
Grey and Neptune stations to re-open
05 May 2022
The Grey and Neptune MyCiTi stations will re-open on Saturday 14 May 2022.
Read More