Lentegeur Pedestrian Bridge
Lentegeur Pedestrian Bridge
Areas affected: Lentegeur, Mitchells Plain
Planned end date: December 2023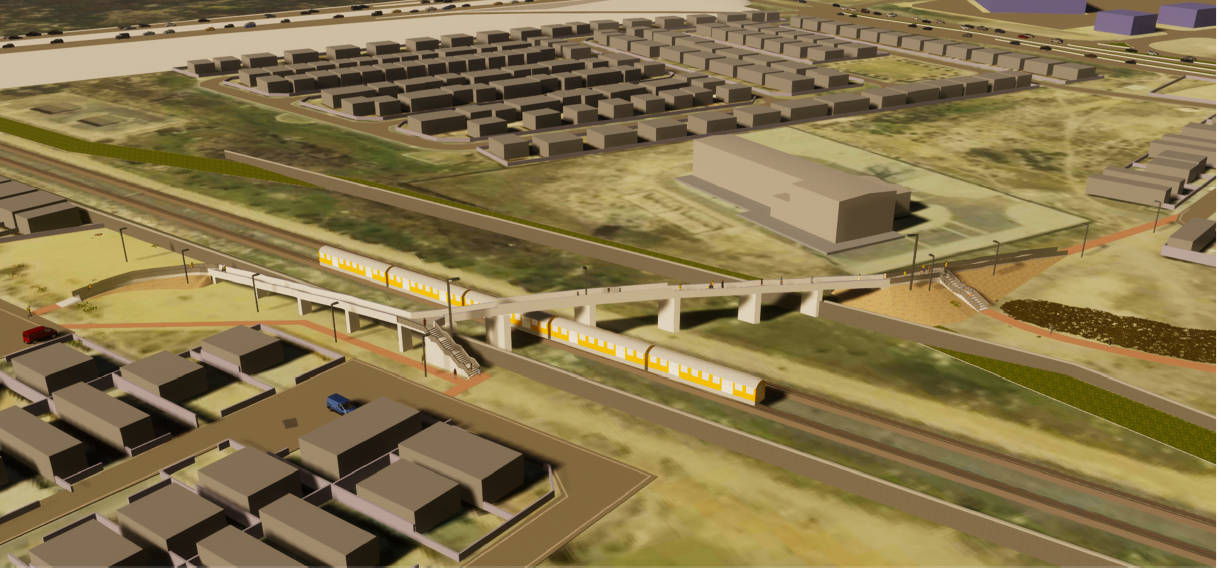 Construction is set to start on a new bridge that will make it safer and easier for residents in New Woodlands to cross the railway line and access MyCiTi services.
The elevated bridge will enable much-needed, safe passage for pedestrians over the railway line from New Woodlands to Lentegeur, and smooth access for those with wheelchairs, bicycles and prams. It will be located between Rosa Hope and Moses Kottler Crescents in New Woodlands, and will link with AZ Berman Drive in Lentegeur.
This means easy access to MyCiTi services at the existing Sesame stop and a number of planned services at the future Sesame station as part of Phase 2A.
Phase 2A will link Mitchells Plain to Claremont and Wynberg with direct, quality public transport services.
Other benefits for residents include:
Easier access to the Watergate Shopping Centre, the Mitchells Plain Hospital and other shops and services along AZ Berman Drive
Overhead lighting along the bridge for better visibility and CCTV cameras to improve safety
Greening and landscaping measures to uplift the immediate surroundings and create a more pleasant experience for everyone
Construction is planned from October 2022 until December 2023. There will be local labour and subcontracting opportunities. Anyone interested should register on the Subcouncil database.
Find out more
Join us at a public information day to find out more about this project.
Northwood Community Hall, 25 Hans Aschenborn Street, New Woodlands
Date: Wednesday 12 October 2022
Time: 14:00 - 19:00
Lobelia Community Hall, Corner of Kreupelhout Lane and Lobelia Street
Date: Thursday 13 October 2022
Time: 14:00 - 19:00
Livingstones Assembly of God Church, 60 Candytuft Street
Date: Tuesday 29 November 2022
Time: 14:00 - 19:00