MyCiTi is easy to use once you know how
1
Get your myconnect card
Everyone needs a myconnect card to travel with MyCiTi. Get yours for R35 from MyCiTi stations and participating retailers.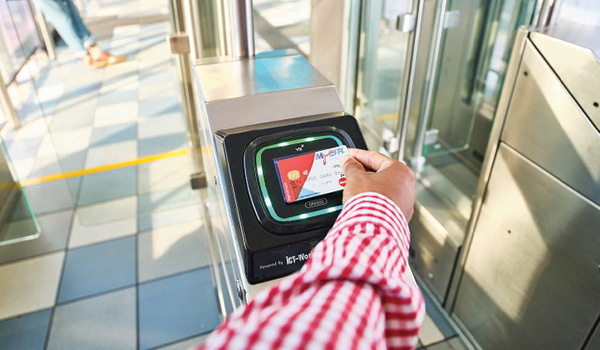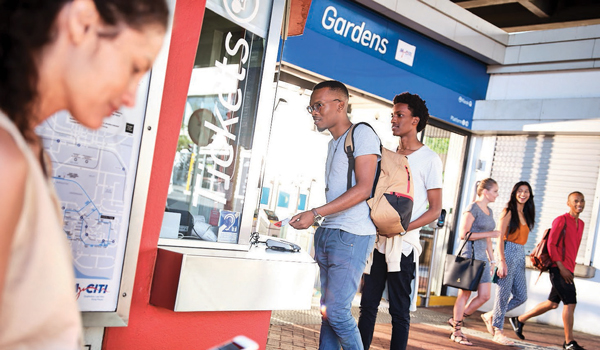 2
Load Mover points on your card for travel
Load Mover points onto your card to pay your fares based on the distance you travel. Mover packages are available from R20 at station kiosks, Absa cash-accepting ATMs and participating retailers. You can also load unlimited travel packages valid for 1,3 or 7 days or for a month.
3
Plan your journey
View our map or use our handy online trip planner to plan your journey, from your doorstop to your destination. You pay less when starting your journey outside the Peak Fare Period (weekdays 06:45-08:00 and 16:15-17:30). You can also change buses or routes within 45 minutes and only pay one fare for the total distance travelled.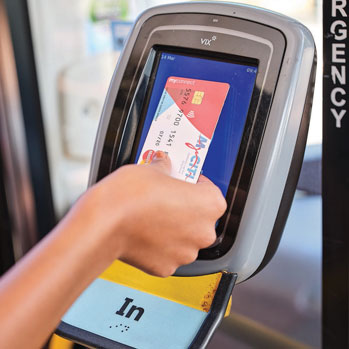 4
Tap in and tap out
Tap in with your card when you start your journey and tap out when you leave to pay your fare and avoid penalties.
Change from one route to another, and only pay one fare. Tap out at a station or on a bus and tap in again within 45 minutes to continue your journey.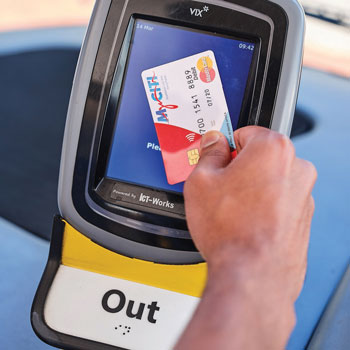 5
Top up your card
Ensure you always have value for travel. You can check your balance on the validator when you tap in and out and at information terminals or the kiosk at stations. Top up your card in good time at a station kiosk, participating retailer, or cash-accepting Absa ATM.