Get a free myconnect card
2013-10-31
The City Council yesterday, 30 October 2013, approved a recommendation from the City's transport authority, Transport for Cape Town (TCT), that the R25 cost of the MyCiTi myconnect card may be waived during the marketing of new routes to make it easier for people to switch from their previous public transport modes to the MyCiTi service.

'This is part of this administration's efforts to provide safe, affordable and reliable public transport for all communities across the city. An efficient transport network is one of the most effective ways to link our communities living on the outskirts of the city to economic opportunities, learning opportunities and social amenities,' said the City's Mayoral Committee Member: Transport for Cape Town, Councillor Brett Herron.

This means free myconnect cards may be issued when new routes are launched, on the basis that each passenger may obtain only one free card. The first to benefit from these free cards will be passengers using the services rolling out on 2 November to, amongst others, Melkbosstrand, Gardens, Sea Point and surrounding areas and then on 30 November to Century City and Camps Bay.

'As from 1 November free myconnect cards can be collected on the concourse level (main open space) of the Cape Town Civic Centre between the hours of 07:00 and 18:00, until Friday 8 November,' said Councillor Herron.

Signage directing people to the collection point will be clearly posted in the Civic Centre.

Free myconnect cards will also be available at the Melkbosstrand MyCiTi bus station, from 08:00 to 20:00 from Friday 1 November 2013 until Monday 4 November 2013.

In terms of the approved free card process, when collecting a free myconnect card, South African citizens must present an Identity Document or driver's licence. A child without an Identity Document must present a birth certificate and a foreign national must present a passport.

Every person is also required to make sure they have a minimum of R30, which will immediately be loaded onto their free myconnect card to enable them to travel to their destination. A free card will not be issued unless R30 is paid for the pre-loaded points.

Once passengers have experienced the MyCiTi service with the free card, they will be able to purchase a MyCiTi Mover package, where payment towards a fare is made with travel points, which is 20% cheaper than travelling on the Standard fares.

The Mover packages and money for Standard fares can be loaded at all MyCiTi stations, while money for Standard fares can also be loaded at participating vendors.

'We will make further announcements about additional dates, times and locations as the service rolls out,' said Councillor Herron.

Please note that neither the Civic Centre sales point nor the Melkbosstrand MyCiTi station will be able to buy back myconnect cards for the duration of this marketing exercise.

TCT has also made it possible for passengers to purchase their myconnect card on busses on the new routes from 2 to 8 November, but these will not be free. A myconnect card purchased on a bus during this period will cost the usual R25 for the card, plus an extra R30 for the 30 points needed to be purchased, which totals R55.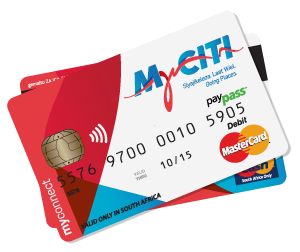 Where to apply
1-8 November 2013
Concourse level, Cape Town Civic Centre
07:00 to 18:00

1-4 November 2013
Melkbosstrand MyCiTi station
08:00 to 20:00
Free card application form
Application forms will be available at the free card distribution venues, but you can also choose to print and complete the free card application form below in advance. Bring it along with your proof of identity (ID book, driver's licence, passport or birth certificate) and R30 for your free card loaded with 30 Mover points.