New routes operating in Camps Bay, Melkbosstrand and Century City
2013-11-21
On 30 November 2013, MyCiTi launched new routes to Camps Bay, Century City, and Melkbosstrand via Montague Gardens. This follows the launch of six new routes in and around the city bowl and Melkbosstrand at the beginning of November.

The new routes are: 
• 106 and 107 Waterfront Silo – Civic Centre – Camps Bay 
• 251 Century City – Montague Gardens 
• T03 Melkbosstrand – Table View – Omuramba 

The launch of new services requires a change in travel behaviour as minibus taxis, Golden Arrow buses and shuttle services are being withdrawn from routes and replaced by MyCiTi services. 

New MyCiTi stations have also opened at Omuramba, Royal Ascot, Porterfield and Sandown. The stations will facilitate transfers between routes, the sale of myconnect cards and loading of Mover packages.

Remember, to use MyCiTi you need a myconnect card loaded with money for travel.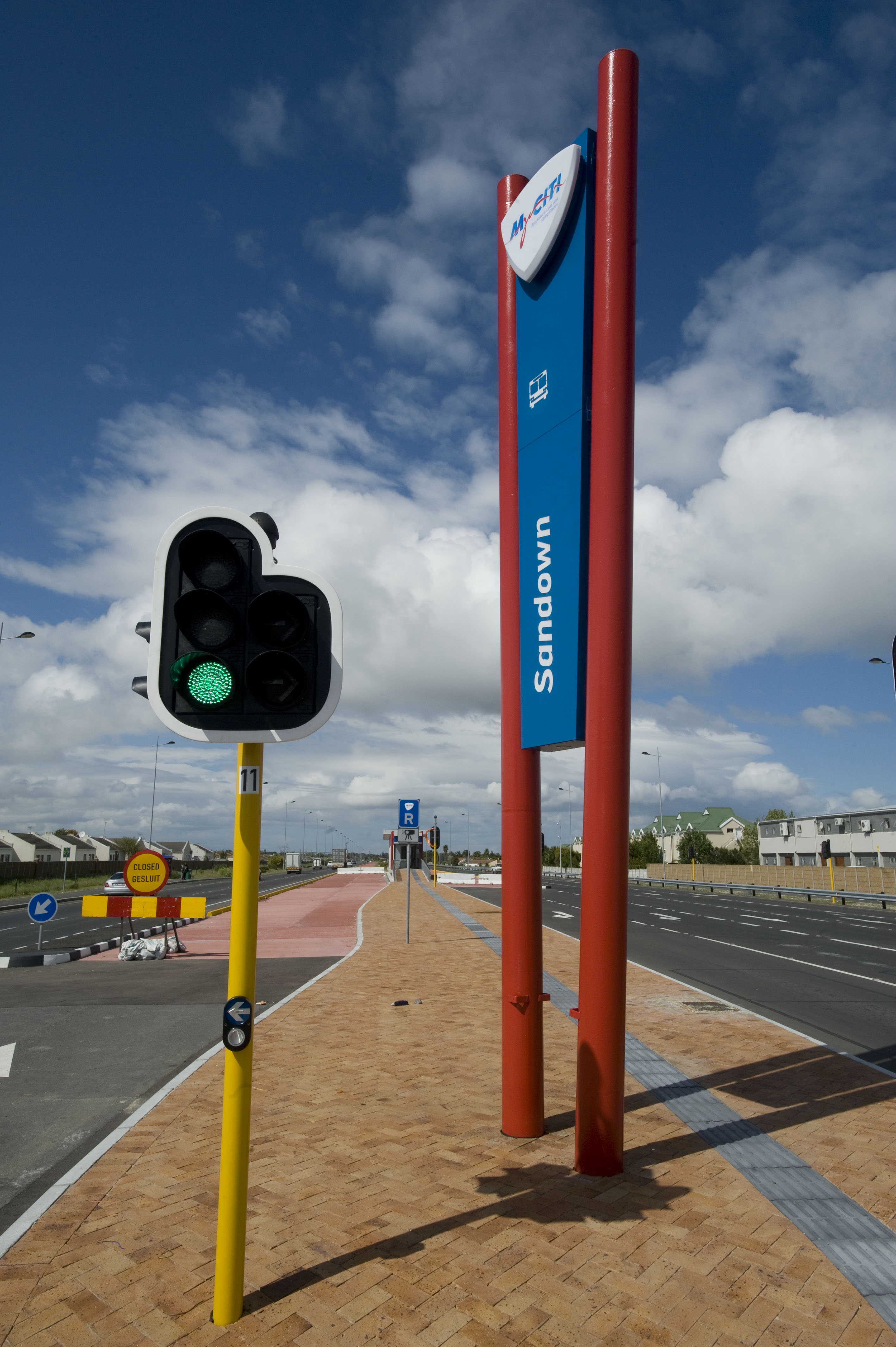 3 ways to get your myconnect card
1. Buy a card and load money at MyCiTi stations and participating retailers
You can get a myconnect card for R25 and load money at MyCiTi station kiosks and participating retailers. You save at least 20% on fares by loading a Mover package on your card, available only at MyCiTi stations.

In Century City, where there is no station, MyCiTi kiosks are operating at the Century Avenue and Ratanga public transport interchanges to sell cards and load Mover packages. The kiosks will operate seven days a week from 30 November 2013, from 08:00 to 18:00. 
View MyCiTi stations and retailers 

2. Get a free card when new routes launch
MyCiTi is holding myconnect promotions from 25 November 2013, where you can get a free card loaded with 30 Mover points for travel. You pay R30 for the 30 Mover points and save on the R25 card cost. 
View free card promotion details

3. Buy a preloaded card on buses on new routes
Preloaded cards are being sold on buses on the Camps Bay (106 and 107) and Century City (251) routes from 30 November - 7 December 2013, from 08:00 until until 17:00. Like the free card, these cards are loaded with 30 Mover points but you pay R55 (R25 card cost + R30 for Mover points).
New routes pamphlets
View pamphlets distributed in each of the areas covered by the new routes, explaining to commuters how they can start making use of the MyCiTi service.
System guide
A guide to MyCiTi, with route maps, timetables as well as myconnect and fare information for all routes, including new services that launched on 30 November 2013.