Next stop, Khayelitsha and Mitchells Plain
2014-06-02
Launching Saturday, 5 July 2014
Public transport users will soon have more choice, when the first MyCiTi services start operating in Mitchells Plain and Khayelitsha. Residents will be able to link directly at the Civic Centre with services around the central city, the West Coast and Atlantic Seaboard as part of the expanding MyCiTi network.

The new services will not replace existing public transport but offer a top-up service to provide extra capacity.

The Khayelitsha route (D01) will start in Kuyasa with several stops before travelling along the N2 to Civic Centre station. Buses will use temporary stops at Vuyani, Charles Mokoena, Steve Biko, D Nyembe, Tutu, Dibana and Lindela.

The Mitchells Plain route (D03) from the Town Centre to Civic Centre station in central Cape Town will be a direct route with no stops along the way. In the opposite direction, from Civic Centre station to Mitchells Plain, buses will stop at Sesame, Marguerite, Kerrem and Pontiac before reaching the Mitchells Plain stop in the Town Centre.

Services will run daily from as early as 05:30 until as late as 23:00 daily, offering a safe, reliable and convenient service for young and old.

Mayoral Committee Member: Transport for Cape Town, Councillor Brett Herron, is looking forward to the launch. "The plan has always been to bring MyCiTi to Khayelitsha and Mitchells Plain. Successful negotiations with public transport operators, including the bus and minibus taxi operators, and building stops and stations was needed first. Now that there is agreement and construction is underway, we are delighted that we can finally introduce MyCiTi."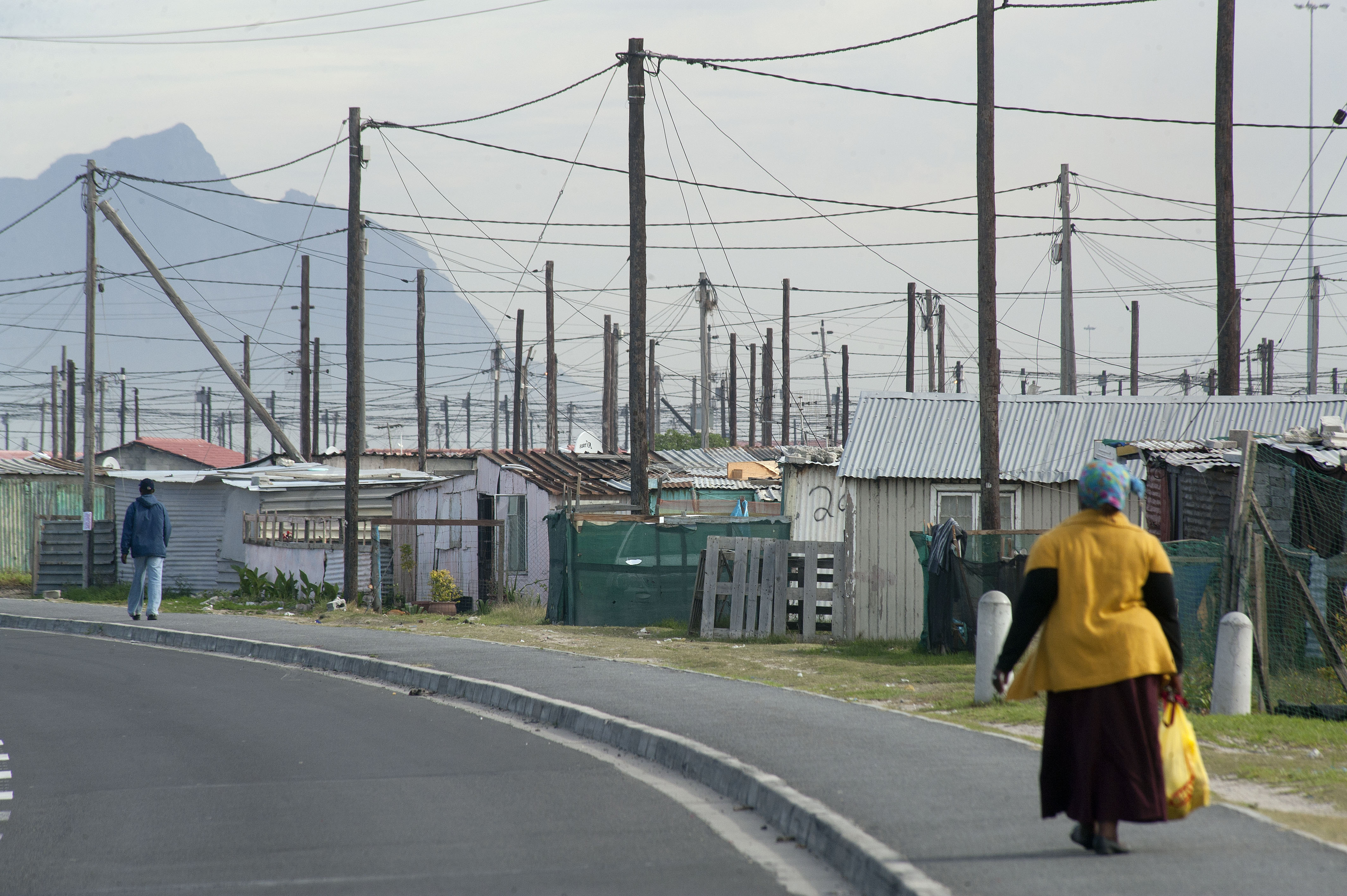 3 ways to get your myconnect card
Each person needs a myconnect card to travel and cash is not accepted on the bus.
1. Buy your myconnect card
You can buy a myconnect card for R35 and load money for travel at MyCiTi stations and participating retailers. You save at least 30% by loading a discounted Mover package (R50, R80, R100, R150, R200, R400, R600, R1 000) on your card, available only at MyCiTi stations.
2. Load Mover and get your card free
MyCiTi is also holding myconnect card promotions for a limited time where you can buy 30 Mover points for travel and get your myconnect card free. All you need is to present proof of identity (ID book, passport, birth certificate or driver's licence) and R30 in cash. These promotions will take place until 31 August 2014 at the following venues:

Khayelitsha
Desmond Tutu Sport and Recreation Centre
Corner of Japhta Masemola (formerly Landsdowne Road) and Cekeca Street, Makhaza, Khayelitsha
Hours: 08:00 - 16:30
Tel: 021 365 1433

Khayelitsha CBD Multipurpose Centre
Corner of Walter Sisulu Drive and Steve Biko Road, Khayelitsha
Hours: 08:00 - 16:30
Tel: 021 360 3229

Mitchells Plain
Golden Arrow Bus Sevices kiosk,
Mitchells Plain Public Transport Interchange (PTI)
Hours: 08:00 - 16:30
3. Get a preloaded card and load Mover packages from 5 July
Preloaded cards are available from some public libraries. These cards are also loaded with 30 Mover points, and you pay R65 (R35 myconnect card cost + R30 in Mover points).

From 5 July 2014, passengers can also load Mover packages (R50, R80, R100, R150, R200, R400, R600, R1 000) at these locations.

Get your preloaded card or load Mover packages from 5 July at:

Khayelitsha
Public Tranport Interchange (PTI), Kuyasa (1st Floor boardroom office)

Harare Public Library, Ncumo Road, Harare Square, Harare
Mitchells Plain
Lentegeur Public Library, Corner of Merridale Avenue and Melkbos Street, Lentegeur

Town Centre Public Library, Symphony Walk, Mitchells Plain Town Centre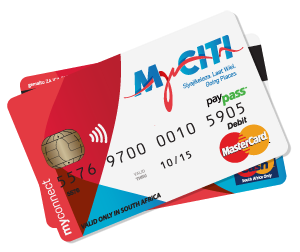 Affordable fares
MyCiTi fares are charged based on distance travelled and the time of day. For example, fares are cheaper if you start your trip before or after the Peak, which is from 06:30 to 08:30 in the morning and 16:00 to 18:00 in the afternoon on weekdays. Fares outside these times are called Saver, which also includes weekends and public holidays.

MyCiTi fares are comparable to the fares charged by existing services. Passengers travelling from Mitchells Plain to the city centre will pay R12.40 per trip during Saver and R14.80 during Peak. Fares from any of the stops in Khayelitsha to the city centre will be R16.50 during Peak and R13.80 during Saver.

You can also load Mover points on your myconnect card, which will save you 20% off all fares. You can travel from Mitchells Plain to the city using Mover points for as little as R8.70 and from Khayelitsha for R9.70.

Timetables
D01 Khayelitsha East - Civic Centre
Monday to Friday
05:30 - 09:10 Every 12 minutes
09:10 - 16:15 Every 45 minutes
16:15 - 17:40 Every 15 minutes
17:40 - 19:35 Every 30 minutes
19:35 - 21:50 Every 45 minutes

Saturdays
06:55 - 21:30 Every 40 minutes

Sundays and public holidays
08:12 - 21:30 Every 40 minutes
D01 Civic Centre - Khayelitsha East
Monday to Friday
06:30 - 08:00 Every 12 minutes
08:00 - 16:00 Every 45 minutes
16:00 - 18:25 Every 15 minutes
18:25 - 19:10 Every 25 minutes
19:10 - 22:30 Every 45 minutes

Saturdays
07:35 - 22:10 Every 40 minutes

Sundays and public holidays
08:55 - 22:10 Every 40 minutes
D03 Mitchells Plain East - Civic Centre
Monday to Friday
05:30 - 08:20 Every 12 minutes
08:20 - 09:55 Every 36 minutes
09:55 - 16:50 Every 40 minutes
16:50 - 18:05 Every 15 minutes
18:05 - 21:50 Every 45 minutes

Saturdays
06:30 - 21:45 Every 40 minutes

Sundays and public holidays
08:30 - 21:45 Every 40 minutes
D03 Civic Centre - Mitchells Plain East
Monday to Friday
06:30 - 07:40 Every 12 minutes
07:40 - 09:20 Every 36 minutes
09:20 - 15:50 Every 40 minutes
15:50 - 18:45 Every 15 minutes
18:45 - 22:30 Every 45 minutes

Saturdays
07:15 - 22:30 Every 40 minutes

Sundays and public holidays
09:15 - 22:30 Every 40 minutes