MyCiTi expands its network even more
2016-03-11
Cape Town's modern, convenient MyCiTi bus service is launching new services, making it easier to access work and leisure opportunities from anywhere within a growing network of routes.
It's almost six years since MyCiTi launched and more than 40 million passenger journeys have been made. Thousands of passengers have myconnect cards and use this safe, reliable, affordable public transport service every day to get to work, to school or simply to enjoy the natural beauty, fun and leisure activities Cape Town has to offer.
From Atlantis in the north to Hout Bay in the south, and from Mitchells Plain and Khayelitsha in the east to Sea Point in the west, there are now 37 MyCiTi inter-connected routes serving 42 stations and 366 stops. The real difference with MyCiTi is the network effect. Once you board a bus you can transfer from route to route at stations and stops to anywhere in the system, whether it's to the beach in Blouberg, to enjoy fish and chips in Hout Bay, visit the skateboard park in Gardens, take a ride up Table Mountain or spend the day at Canal Walk.
The fare is calculated by the distance you travel so you pay only one fare for your entire journey, including any transfers you make along the way. If you buy Mover points and start your journey any time outside the weekday morning and afternoon peaks, you pay even less. This also applies to weekends and public holidays.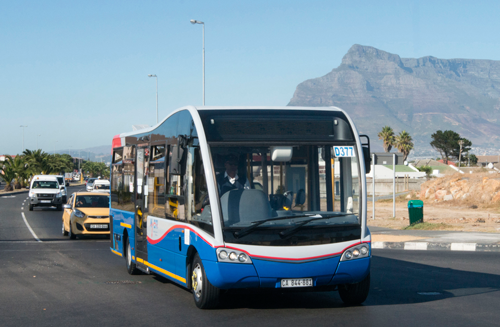 New routes
On 2 April 2016, the network will be growing again. The 261 Adderley – Salt River – Omuramba route passes many schools and leisure destinations, especially along Albert Road, such as the Old Biscuit Mill and the Woodstock Exchange. It also connects with the Golden Acre bus and taxi terminus and the Cape Town rail station.
MyCiTi will also expand to Summer Greens and more of Joe Slovo Park, Milnerton and parts of Century City. Route 260 Summer Greens – Woodbridge Island will run on Bosmansdam Road, Koeberg Road and Loxton Road to the Milnerton lighthouse.
Route 262 Century Gate – Century City travels between the Bosmansdam Road entrance to Century City and links Central Park, Canal Walk, and the Century City rail station. These services also offer more choice for passengers from Atlantis, Dunoon and elsewhere, from early in the morning until late in the evening.
The small nine-metre MyCiTi buses will be used. Temporary stops will be used in some instances while the permanent infrastructure is under construction.
Passengers using Golden Arrow buses should note that some services will be affected by new MyCiTi services. Watch the press for details or call 0800 65 64 63.
Get your myconnect card
Everyone over the age of four needs their own myconnect card (R30 from MyCiTi stations) loaded with money or Mover points. For a limited time, you can buy a card for R30 loaded with 30 free Mover points. Bring R30 cash and your ID to one of the following promotions:
Venue
Date and time
Canal Walk

1 - 2 April
09:00 to 17:00

3 April
09:00 to 14:00

Milnerton Mall
Atlantis Mall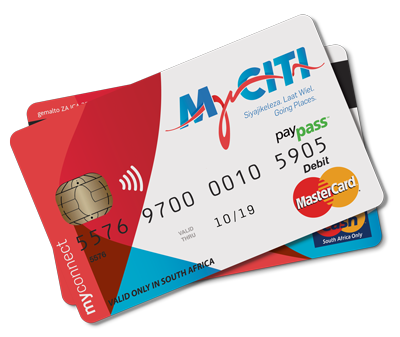 Public information sessions
Join us at the following public information sessions where officials will share information about the new routes and how the MyCiTi system works.
| | | | |
| --- | --- | --- | --- |
| Venue | Time | Date | Address |
| Sanddrift Baptist Church | 15:00 - 19:00 | 15 March 2016 | 185 Pringle Road |
| Joe Slovo Sport and Recreation Centre | 15:00 - 19:00 | 15 March 2016 | Freedom Way, Joe Slovo Park |
| Milnerton Town Hall | 15:00 - 19:00 | 16 March 2016 | Jansen Street, Milnerton |
| Brooklyn Library Hall | 15:00 - 19:00 | 17 March 2016 | C/o Schreiner and Koeberg roads, Brooklyn |
| Sherwood Park Multipurpose Hall, Atlantis | 15:00 - 19:00 | 22 March 2016 | 4th Avenue, Sherwood Park |
| Summer Greens Community Hall | 15:00 - 19:00 | 23 March 2016 | Tinkers Way, Summer Greens |
| Robinvale Community Hall, Atlantis | 15:00 - 19:00 | 23 March 2016 | Starling Street, Robinvale |
| Saxonsea Community Hall, Atlantis | 15:00 - 19:00 | 29 March 2016 | Hermes Avenue, Saxonsea |
| Salt River Town Hall | 15:00 - 19:00 | 29 March 2016 | 41 Voortrekker Road, Woodstock |
| Avondale Community Hall, Atlantis | 15:00 - 19:00 | 30 March 2016 | Grosvenor Avenue, Avondale |