Hout Bay service to start on 15 February 2014
2014-01-09
MyCiTi services launch on Saturday, 15 February, linking central Cape Town with Hout Bay via Main Road in Sea Point. Commuters must get their myconnect cards to use these new services.

Both routes run from Civic Centre station in the city centre along Main Road through Green Point and Sea Point, Clifton and Camps Bay and on to Llandudno and Hout Bay. The routes split in Hout Bay with one route running via Hangberg(108) and the other via Imizamo Yethu(109).

The new services are:
108 Hout Bay - Hangberg - Sea Point - Civic Centre
109 Hout Bay - Imizamo Yethu - Sea Point - Civic Centre

Passengers travelling to Camps Bay, the upper city bowl and central city area will also have the choice of transferring at two beachfront stops in Camps Bay to the MyCiTi routes that travel over Kloof Nek (106 and 107).

With the launch of the new services, Golden Arrow bus services and minibus taxis currently operating along these routes will be withdrawn. This means that users of these public transport modes need to get ready to use MyCiTi by getting a myconnect card loaded with enough money to travel.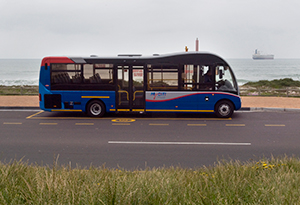 Get your FREE myconnect card from 1 February 2014
Everyone four years and older needs their own myconnect card loaded with value to travel with MyCiTi. Get your card for R25 from MyCiTi stations and participating retailers.

MyCiTi will also be holding myconnect card promotions where anyone can get a free card for a limited period. The free card comes loaded with 30 Mover points for travel. You only pay R30 for the points and save on the R25 card cost. Get your free card from 1 February 2014 from the Hout Bay Public Library, Hangberg Public Library or the Imizamo Yethu Sports Field on Hout Bay Main Road.

All you need is R30 in cash and proof of identity (ID book, driver's licence, passport or birth certificate). Parents of caregivers applying on behalf of children under 18 must sign on their behalf, and the child must be present.

Passengers can also load Mover packages at the Hout Bay library.

The free card promotions will take place in Hout Bay as follows:
Venue
Dates
Times
Hout Bay
Hout Bay Public Library, Melkhout Crescent
From 1 February 2014
Mon, Tue, Thu: 10:00 - 18:00
Wed: 10:00 - 13:00
Friday: 10:00 - 17:00
Sat: 09:00 - 13:00
Hangberg
Hangberg Public Library, Bay View Road, Hout Bay Harbour
From 1 February 2014
Mon, Tue: 09:00 - 18:00
Wed, Fri: 09:00 - 17:00
Thu: 13:00 - 18:00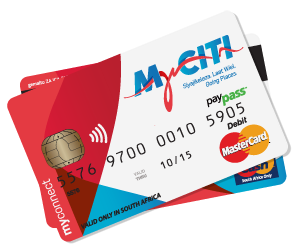 Maps showing Hout Bay routes
Schedules
108 Hout Bay - Hangberg - Sea Point - Civic Centre
Monday - Friday
05:50 - 10:15 - Every 10 minutes
10:15 - 15:55 - Every 40 minutes
15:55 - 19:00 - Every 10 minutes
19:00 - 21:00 - Every 40 minutes
Saturdays, Sundays and public holidays
06:00 - 21:00 -
Every 60 minutes
108 Civic Centre - Sea Point - Hangberg - Hout Bay
Monday - Friday
06:10 - 09:00 - Every 10 minutes
09:00 - 14:20 - Every 40 minutes
14:20 - 18:50 - Every 10 minutes
18:50 - 22:10 - Every 40 minutes
Saturdays, Sundays and public holidays
05:45 - 22:30 -
Every 60 minutes
109 Hout Bay - Imizamo Yethu - Sea Point - Civic Centre
Monday - Friday
05:55 - 11:05 - Every 10 minutes
11:05 - 15:30 - Every 40 minutes
15:30 - 18:40 - Every 10 minutes
18:40 - 21:20 - Every 40 minutes
Saturdays, Sundays and public holidays
06:30 - 20:30 -
Every 60 minutes
109 Civic Centre - Sea Point - Imizamo Yethu - Hout Bay
Monday - Friday
06:05 - 08:55 - Every 10 minutes
08:55 - 14:55 - Every 40 minutes
14:55 - 18:45 - Every 10 minutes
18:45 - 22:25 - Every 40 minutes
Saturdays, Sundays and public holidays
06:30 - 21:30 -
Every 60 minutes