Proposed permanent road closures in Wynberg
2023-06-20
The City of Cape Town's Urban Mobility Directorate intends the permanent full or partial closure of certain roads to vehicular traffic in Wynberg.
The proposed changes are needed to accommodate future MyCiTi services linking Khayelitsha and Mitchells Plain with Wynberg and Claremont.
The City approved the concept design of trunk routes for Phase 2A in 2016, with the exception of the Wynberg leg. In 2019, Council approved this outstanding portion after an extensive peer review confirmed the route along South Road in Wynberg.
As part of the detail design underway, the approved plan has been adjusted to meet current standards. The planned route alignment remains unchanged but South Road will now include an overpass for traffic across the railway line.
Certain roads have also been identified to be either fully or partially closed to vehicular traffic in order to provide for MyCiTi stations, dedicated public transport lanes, intersection improvements and upgrades to walking and cycling facilities.
Join us at a public information day to find out more
Date: 20 July 2023
Venue: William Herbert Sports Facility Hall, Rosmead Avenue, Wynberg
Time: 15:00 – 19:00
HAVE YOUR SAY
In terms of section 17 of the Local Government: Municipal Systems Act, Act 32 of 2000, the public and interested and affected parties may submit comments, recommendations or input to the municipality from 26 June 2023 until 18 August 2023.
Owners of properties abutting the affected street or portion thereof, may submit their objections with a detailed motivation. To view details of each closure and to comment, visit www.capetown.gov.za/haveyoursay Quote the unique reference number corresponding to the road closure that you object to.
Objections will be considered before a final recommendation is made to Council. The City's Public Participation Unit will assist people who cannot read or write, people living with disabilities and people from disadvantaged groups who are unable to submit written comments, to have their comments or input recorded and submitted to the City. Call Anthea Bendie on 021 400 1450 or email Anthea.Bendie@capetown.gov.za
For technical enquiries email transport.news@capetown.gov.za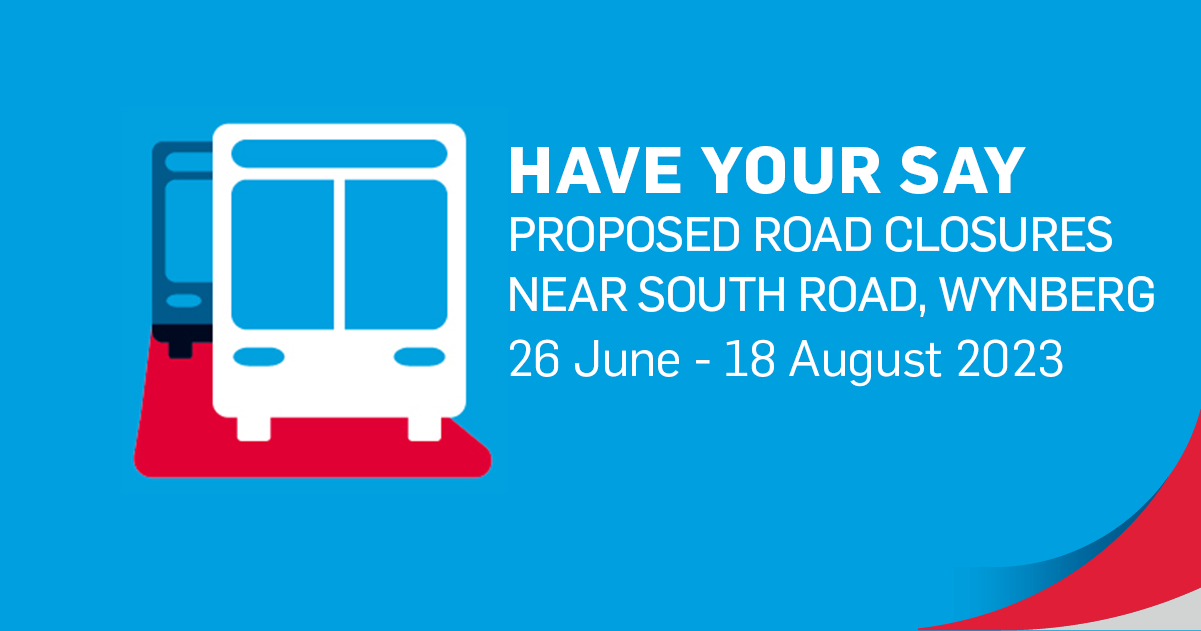 List of proposed permanent road closures
Affected road intersections

Closure

Impact

Alternative Access

Reference Number

Waterbury Road and Main Road

Full

No direct access between Waterbury Road and Main Road

Access to Main Road via Exeter Road northbound and Blenheim or Park Roads

W802/2023

Ashbury Road and South Road

Full

No direct access between Ashbury Road and South Road

Access to South Road via

Brampton Road or signalised intersection on Pluto Road

W803/2023

Honiton Road and South Road

Full

No direct access between Honiton Road and South Road

Access to South Road via

Brampton Road or signalised intersection on Pluto Road

W804/2023

Chudleigh Road and South Road

Full

No direct access between Chudleigh Road and South Road

Access to South Road via

signalised intersection on Pluto Road, or Brampton Road to access areas further north

W805/2023

Batts Road and South Road

Partial

No through access to South Road via Batts Road southbound

Access to properties via service road alongside the reconfigured South Road, or Brampton Road to access areas further south

Access to South Road via signalised intersection on Kent Road

W806/2023

Stella Road and South Road

Full

No direct access between Stella Road and South Road

Access to South Road via

signalised intersection on Pluto Road, or Brampton Road to access areas further north

W807/2023

Lympleigh Road and South Road

Full

No direct access between Lympleigh Road and South Road

Access to South Road via

signalised intersection on Pluto Road

W808/2023

Sussex Road and South Road

Partial

No through access to South Road via Sussex Road southbound

Access to properties via service road alongside the reconfigured South Road, or Brampton Road to access areas further south

Access to South Road via signalised intersections on Kent Road and Rosmead Avenue

W809/2023

Rotherfield Road and South Road

Full

No direct access between Rotherfield Road and South Road

Access to South Road via signalised intersection on Pluto Road, or Brampton Road to access areas further north

W810/2023

Woodley Road and South Road

Full

No direct access between Woodley Road and South Road

Access to South Road via

signalised intersection on Pluto Road

W811/2023

Milford Road and South Road

Full

No direct access between Woodley Road and South Road

Access to South Road via

signalised intersection on Pluto Road

W812/2023

Platoon Road and South Road

Partial

No through access to South Road via Platoon Road southbound

Access to properties via service road alongside the reconfigured South Road, or Brampton Road to access areas further south

Access to South Road via signalised intersections on Kent Road and Rosmead Avenue

W813/2023

Evremonde Road and South Road

Full

No direct access between Evremonde Road and South Road

Access to South Road via

signalised intersection on Pluto Road

W814/2023

Churchill Road and South Road

Full

No access to Ottery Road and South Road via Churchill Road

Access to South Road and Ottery Road via

signalised intersection on Pluto Road

W815/2023

Napier Road and Ottery Service Road

Full

No direct access between Napier Road and Ottery Service Road

Access via Prince George Drive

W816/2023

Portswood Road and Ottery Service Road

Partial

No left turn access from Portswood Road into Ottery Service Road

Access via Prince George Drive

W817/2023

Troop Road and South Road

Partial

No through traffic movement on Troop Road southbound

Access to properties via service road alongside the reconfigured South Road

Access to South Road via signalised intersections on Kent Road and Rosmead Avenue

W818/2023
Artist Impressions of planned South Road overpass