Hout Bay improvements, route 113 adjustments
2023-06-19
Our services in Hout Bay will soon improve in response to a substantial increase in passengers.
With effect from 1 July 2023, the 109 service connecting with Imizamo Yethu will improve from a bus every 11 minutes during morning and afternoon peak times to a bus every 9 minutes. Timetables for routes 108 and 118 will change in response to this, ensuring that passengers travelling along the common portions of routes between Hout Bay and the city centre can enjoy a regular, frequent service.
The 113 Upper Kloof Street – Adderley – Waterfront timetable will also be adjusted on 1 July to reflect the latest bus journey times experienced due to traffic congestion.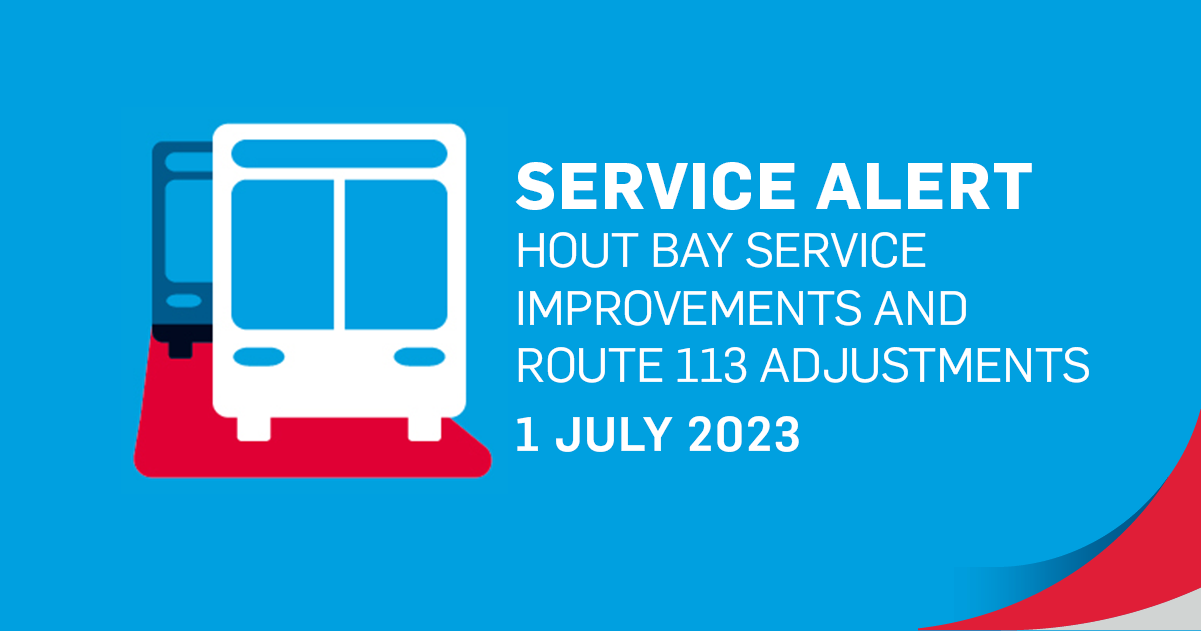 Timetables effective 1 July 2023